I've been banging on about our £1 million given away milestone and how I'd love the PMP community to help us get the word out. As of now, the magic number is . Depending on rollovers, that means we should get there on Friday, or the weekend… knowing my luck.
The multi-talented Kat, has nearly finished perfecting our promised video. It's looking amazing, and features a few contributions from PMPers, and a few gags at my expense. We'll let you know as soon as that's ready to be shared. In the meantime, you can get ready by making sure you Subscribe to our YouTube Channel. Here's some videos to watch and share now:
Ben on PMP
Phil on PMP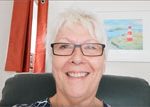 Evadne on PMP
Refunding "losing" lottery tickets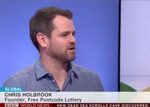 Chris on BBC World News
And, of course, you'll want to follow us wherever you are on social media:
Thanks for your support. See you in a few days!
Chris 🙂