We've given away over £120,000 since our last winners update in October! Here's just some of our recent winners.
Diana from BT23 7PQ won £535.08. She was "Over the moon and kept checking I was reading the right postcode. I don't want to say anything yet in case I'm wrong." She's putting her winnings towards her daughter's wedding. Has she ever won anything else? "Yes, a box of golden delicious apples!"
Nick from PO2 9BS won £177.37. When she won she "shouted OH MY GOD sitting watching tv with glass of wine." It was her "first big money win" and went towards her "holiday in Cornwall".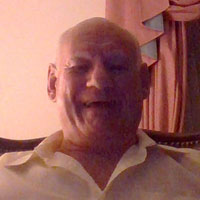 Arthur from DN7 4LD won £632.33: "I was excited and ecstatic, and couldn't wait to tell the wife. The wife said book a holiday, and put it towards that. I was very surprised as I am not used to winning anything."
Annaliece from NR34 9YD won £258.25: "I called my sister and cried down the phone I was so excited. It couldn't of come at a better time. Thank you so much."
Kristian from WA7 6NN won £752.34: "Totally shocked but was in a shared office in work so couldn't shout out. Had to settle for a few silent fist pumps and a big smile."
Stacey from KY2 6HE won £250.49: "I screamed was so happy thank you so much xx Was sitting with the fiance at the time. I can go and get my daughter's Christmas and clothes for my new baby I'm expecting xx"
Joanne from DY2 0BD won £521.42: "I screamed and I cried. I was washing up and my sister text me to say she thought my postcode had won I will spend the money on Christmas presents for my three daughters which I was really worried about having to find the money for"
Mark from B79 8HZ won £311.05: "I was shocked, but very happy. Definitely a little dance going on to celebrateI was in the kitchen making a coffee, I got so excited i forgot to actually make it for 20 minutes. This time of year it will have to go towards Christmas."
Congratulations, and thanks for sharing 🙂
Chris & Team