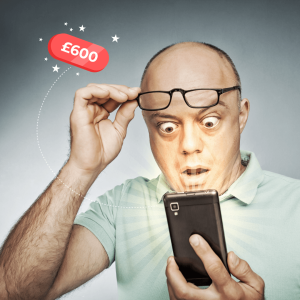 A recent winner, who wishes to stay anonymous, won £522.42 on our rolled over Main Draw.
---
The 70 year-old, who is retired, has lived in the BR5 area over 30 years and it's finally paid off! This was their first win on PMP, and have been a member since 2016, meaning they had an amazing bonus of £122.42 accumulated from their years of checking! They always tried to check twice daily, and when they occasionally missed the 6pm & 9pm draws, they checked to see if they had missed it the next day.
After a recent loss in their family, "It was a great pick me up and got me out of the doldrums. It means that I can treat my daughter & her family to some spending money when we all have a week away together in June, being a young family they pay more in nursery fees than their mortgage!"
When asked what they would say to the people who don't believe in PMP, they said: "Well they are obviously from the other company that threatened to sue you a few years ago. They see you as a threat to their business so will troll at regular intervals. There will always be trolls who get their jollies putting people down."
As a last word they said: "I will continue to check PMP though do not expect my postcode will come up again but I will be another visitor logged so keeping your advertisers happy." – and to this we say don't give up hope because you never know when your postcode could be lucky again! And thanks for being part of our community.
Congratulations and good luck in future draws everyone 🙂