A couple of lucky Brighton residents won recently in our online free Postcode Lottery, Pick My Postcode.
---
Congratulations on your second win Waiyne! 🎉
No better way to brighten your day than winning money simply by sitting at home drinking a cuppa ☕ He plans to spend it while he's on holiday!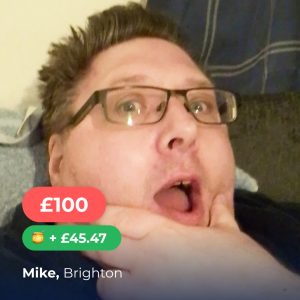 💰Send a big congratulations to Mike from Brighton, who won £145.47 in March!🎉
🥳 This was Mike's second win on PMP, but under a different postcode! Fingers crossed his luck rubs off on you all too! 💸🤔
---
If you enjoyed this, you might enjoy these:
---