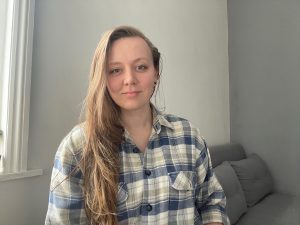 Emma, 29, from Leeds won £324.79 on our Main Draw back in April.
---
Emma splits her time between working for the NHS and running her own personal finance website called Bee Money Savvy. The money blogger has been a member of Pick My Postcode for 5 years, checking regularly, saying: "It only takes 10 seconds."
Emma won the main draw on Pick My Postcode, and she had accumulated £124.79 worth of bonus from her years of checking regularly.  This was her first win on site and is thrilled to have won.
"I've always had a rocky relationship with money & I'm very much a saver. Winning this makes it feel like guilt-free money to have a weekend away & take my partner out for a nice meal." A very much needed treat for yourself during the times we live in.
When asked what advice she'd give, she said: "You have to be in it to win it! I've been a PMP member for around 5 years now and now I've won!"
Since 2017, Pick My Postcode has given away £28,408.59 to lucky Leeds residents, maybe you'll be the next one!
So congratulations Emma and any of the other lucky Leeds postcodes that have won!
Good luck in future draws 🙂
May
---
If you enjoyed this, you might enjoy these: